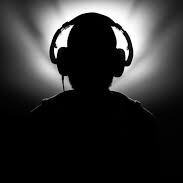 Day Eighteen. The number "18" is fascinating . . . in many countries and cultures, it marks the age of majority. So 18 is a borderline of privilege: the boundary between child and adult. It's interesting to google images of 18. Click on the sign to the right and you'll see. Be warned: some of the images are — how shall we say? — naughty.

ヅ



Maureen Thorson's NaPoWriMo challenge: "And now for our (as always, optional) prompt, which takes us from 2015 back to the 1700s. After all, it's the eighteenth of April, which means that today is the 240th anniversary of the midnight ride of Paul Revere! Today, in keeping with the theme of rush and warning, I challenge you to write a poem that involves an urgent journey and an important message. It could be historical, mythical, entirely fictional, or memoir-ical."

Robert Lee Brewer's PAD suggestion: "For today's prompt, pick 2 vowels and write a poem using words that only contain one or both of those vowels. For instance, write a poem with words that only have a 'u' and 'o.' Also, the letter 'y' is wild–so the words 'my' and 'gypsy' are freebies. And I'll allow text-speak (or maybe I should say 'txt spk')."

Well, today I couldn't combine the "official" prompts. I really wanted to do something weighty with the journey/warning prompt and the two-vowel approach seemed too constrictive for that intent.

You may remember that on April 4 my poem was in the voice of Clara, one of my two aswang lovers, about her man Jesús. He's a shapeshifter, a werewolf, and she's a body-splitter whose top half can grow wings to hunt and feed while her bottom half is safely hidden from monster-killer eyes. Today, I imagined a crisis for the two lovers: she is being suspected by the people in their town of being an aswang and he realizes he must save her. The poem is a curtal sonnet — like Clara's on day four — in the mind of a fearful Jesús.


Aswang Peril



Dios mío, I must warn Clara right now!
Rumors have been flying about how she
Was missing the night a manananggal was seen

In the moonlit sky last week. And also how
She seemed to wince in the market yesterday
when someone handed her garlic. Tonight my cousin

says men are gathering with guns. I bow my head
and feel the pain of bones grinding as they
lengthen and shift. As fur sprouts, my skin
burns. I howl. The moon is flaming red.
My love, I'm coming!



—Draft by Vince Gotera

[Do not copy or quote . . . thanks.]

After I finished that curtal sonnet, I wondered if I could manage another curtal sonnet fulfilling the two-vowel prompt. I hated the idea of not writing to both prompts. Since allowing just two vowels would severely limit the words that could be employed, I decided to use just two words per line, meaning then only one word in the closing tail line. Instead of meter, syllabics: two syllables per line and a one syllable tail. Here goes . . . hope it works.


Cyberbullying



spin grin
tell fell
slid skid

thin skin
belle shell
did mid

teen scene
yell hell
kid hid
screen seen
rid



—Draft by Vince Gotera

[Do not copy or quote . . . thanks.]

Today, Alan had an interesting, alternative approach to merging the prompts. "Of course, it was going to be TCm's journey, and I made a character repeat a single vowel sound. It sounds better read out loud. I hope I successfully fit the two prompts together." (Alan and I have taken to abbreviating Thomas Crofts, medievalist to TCm.)


Thomas Crofts and the Cold Ghost



Where does Thomas Crofts,
medievalist, search to find
the secret of life?

An artesian spring
rises past Elizabethton
toward Roan Mountain.

One day a woman
dressed in a gray winding sheet
sat at the spring's mouth.

"Go home, lone soul! Go!"
she spoke, her lips thin as rime,
as was her garment.

"Rolled stones show old woes;
hold close those woes; know those bode
lone roads for bold souls."

Thomas did not stop.
He asked her name. She replied,
"Rose Jones," and fell still.

Thomas, shivering,
saw ashes near her bare feet.
"No hope for cold bones."

He gathered bracken,
lit brown, dried grass for kindling,
and built a good fire.

The figure came near
the fire and melted away,
dousing the spent flames.

Mist rose from the ash.
Thomas cupped his hand to drink
from the cold, clear stream.



—Draft by Thomas Alan Holmes

[Do not copy or quote . . . thanks.]

Alan, I love the ghost's round, single-vowel utterances. Nicely done. And a very convincing ghost as well. Thomas Crofts, medievalist, is of course as lifelike as ever. Great idea to use linked haiku as a skeleton — sorry! — for the narrative. Bravo!

Friends, won't you comment, please? Love to know what you're thinking. To comment, look for a

red

line below that starts

Posted by

, then click once on the word

comments

in that line. If you don't find the word "comments" in that line, then look for a

blue

link below that says

Post a comment

and click it once. Thanks!

Ingat, everyone.

ヅ